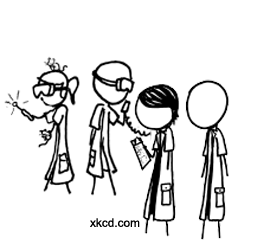 Open postdoc position
One postdoc position is available in our group within the project "Microfluidic cells for high-throughput multiple response analyses" financed via NCBR through the POLNOR project UPTURN.
Application details:
o Envisaged Job Starting Date: June 1st, 2021 (can be negotiated)
o Application Deadline: May 15, 2021
o How to Apply: Candidates should contact Martin for information, and need to apply via by sending a mail to rekrutacja@ichf.edu.pl with the subject line mentioning the number 009-2021. All information available here.
Job Description:
The project is part of a collaboration between the Institute of Physical Chemistry, the Gdańsk University of Technology, the company redox.me and the Norwegian research institute Sintef, to develop first-of-its-kind, multiparametric instrumentation equipment integrating microfluidic electrochemical cells and advanced microelectrodes materials, and being compatible with other in situ analyses technologies such as UV-Vis, FTIR/IR, Raman, NMR and ultra-fast laser spectroscopy.
IPC PAS is the main responsible partner for testing and development of the electrochemical part of the system.
Microfluidic devices offer important benefits such as fast analysis time, reduced use of reagents (sometimes very expensive, highly reacting and/or highly toxic compounds) and the possibility of more accurate reaction control. Microfluidics coupled with electrochemistry has been exploited for a variety of applications ranging from electrochemical energy storage and conversion to biosensing, environmental and chemical synthesis.
Here we will be combining novel electrode materials developed at Gdańsk University of Technology with microfluidic design by Sintef and the technical know-how from redox.me. This offers the PhD student a unique opportunity to work on fundamental electrochemistry in an international collaboration with a clear path towards practical implementation to commercial production.
The postdoc will work together in a team to build up the test facility needed for the evaluation of materials from GUT, with a future PhD student focussing more on the fundamental science and characterization. The materials will be tested both as general-purpose electrodes, but also for specific purposes within (bio)analytical chemistry. The final goal will be the development and demonstration of a multi-parameter electrochemical measurement platform based on microfluidics.
Candidate requirements:
The successful candidate should have a PhD degree or equivalent in chemistry, physics, chemical engineering or similar areas. Solid knowledge in physical chemistry and previous experience in electrochemistry and/or microfluidics are required. Since the work is quite "engineery" good technical skill is desirable. The candidate should be able to work independently and collaborate in the group. Good command of both written and spoken English is required (Polish is not).
For full information about requirements and application procedure see advert on https://ichf.edu.pl/en/job.
Benefits:
We offer 10000 PLN per month of (total employment cost, ca 6000 PLN netto) financed from the NCBR through the POLNOR project UPTURN. The position within the grant is for a period of 12 months extendable up to a maximum of 24 months.