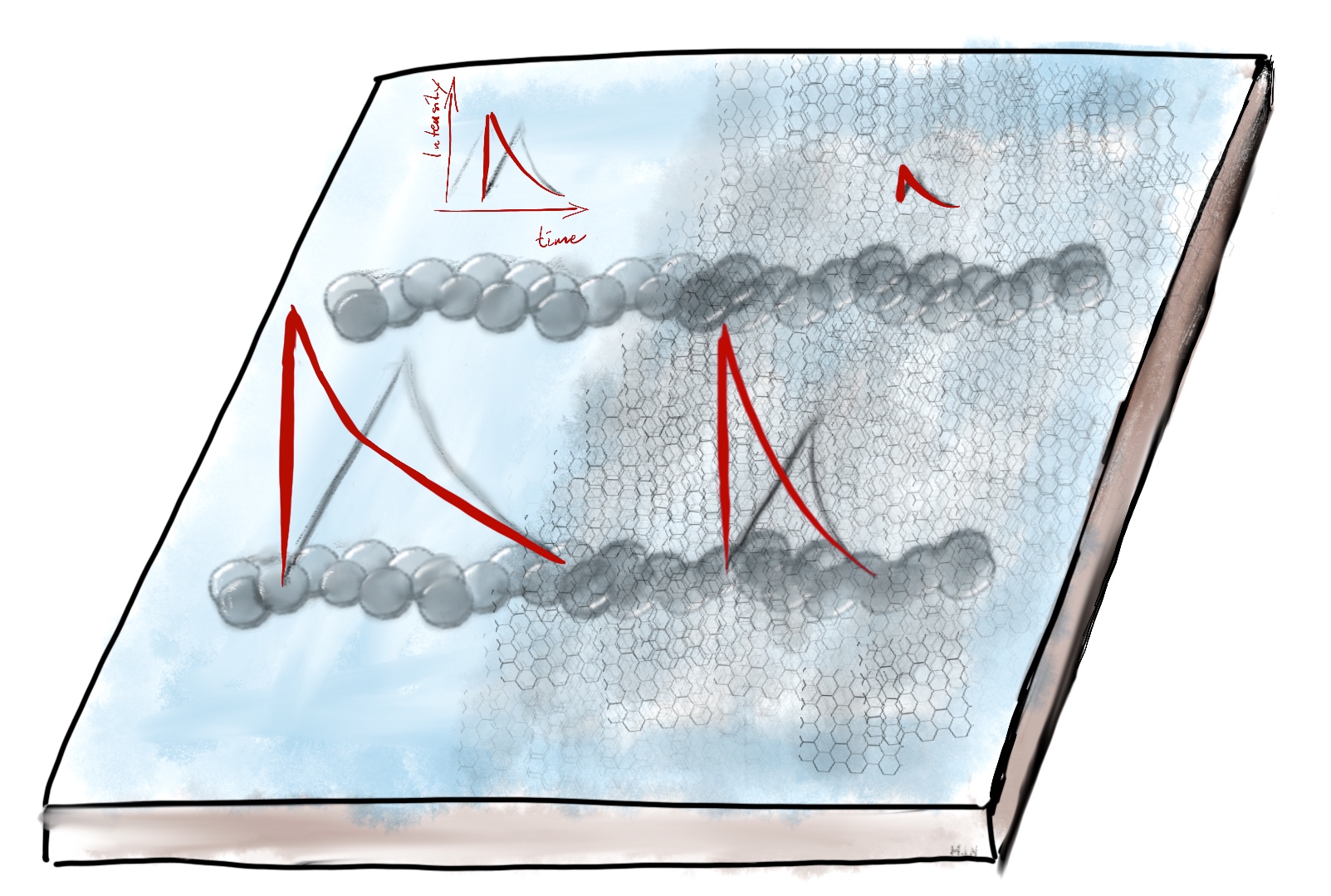 Another paper1 has come out in the silver nanostructure series with our neighbours in the Surface Nanoengineering group and the Maćkowski group in Toruń. This time the focus is on silver island paths – basically SIFs deposited along lines on a substrate.
The idea here, as the title indicates, is to use the contrast between fluorescence enhancement on the silver island paths, and the dampening of the fluorescence on the glass substrate. The contrast can be increased even more by adding single-layer graphene on the sample. Energy transfer between the model-protein PCP and the graphene lowers the fluorescence intensity dramatically on glass, but not on the SIPs.
For this paper, again, Martin did mainly SEM imaging of the silver islands on glass using the low-vacuum functionality of the microscope. He also worked on the photolithography for deposition of the SIPs. But the main part of the work was done in Toruń and by the Surface Nanoengineering group.
K. Sulowska, E. Rozniecka, K. Wiwatowski, M. Janczuk-Richter, M. Jonsson-Niedziołka, J. Niedziołka-Jonsson, S. Mackowski
Patterned silver island paths as high-contrast optical sensing platforms, Mater. Sci Eng. B accepted 2021. (link)