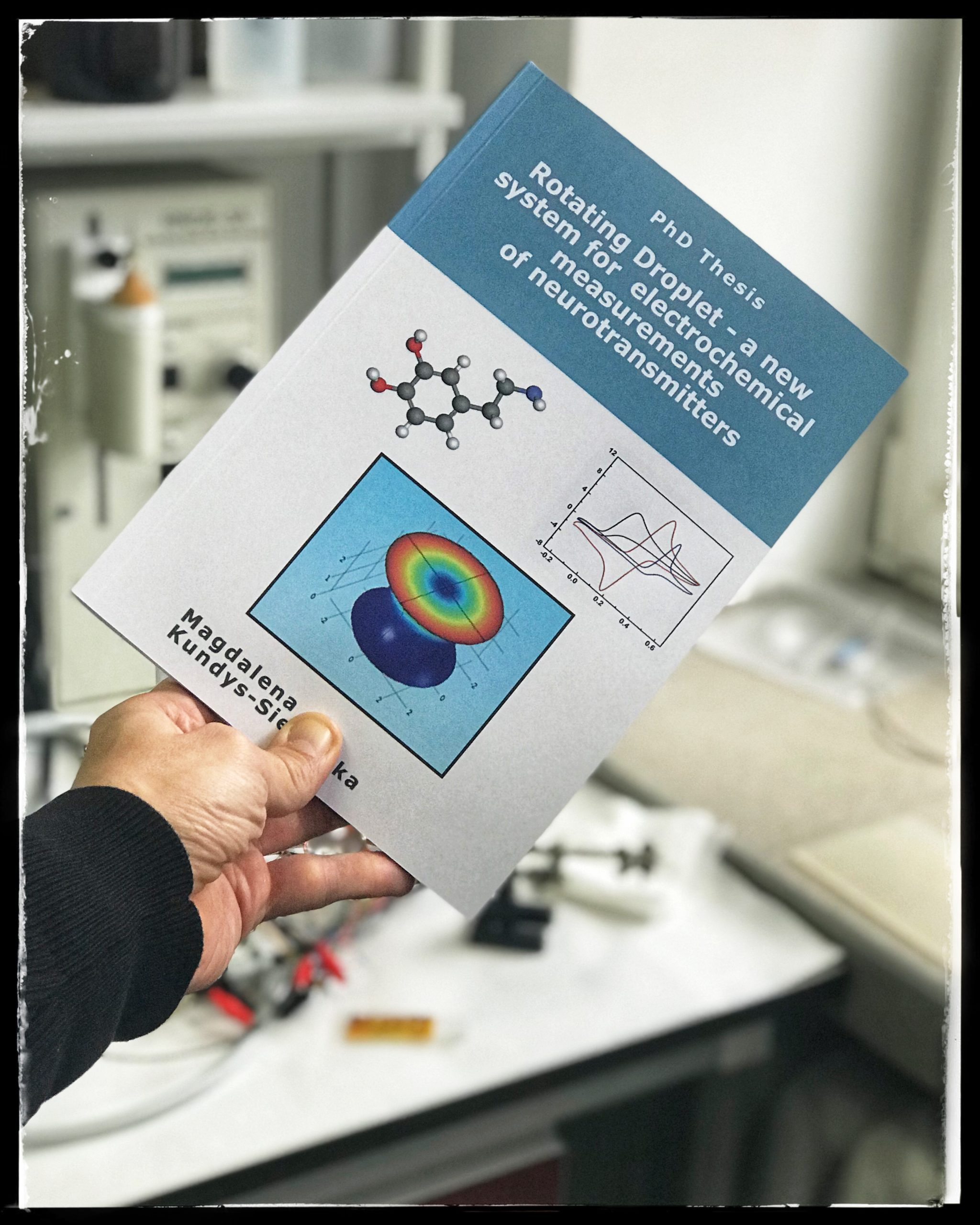 Huge congratulations to Magdalena who passed her PhD defence yesterday! As we are still in the middle of the pandemic, the defence was held online, which really is not the same as a real proper in-person event. But Magdalena passed her Zoom-defence with flying colours and gave good answers to the reviewers' questions.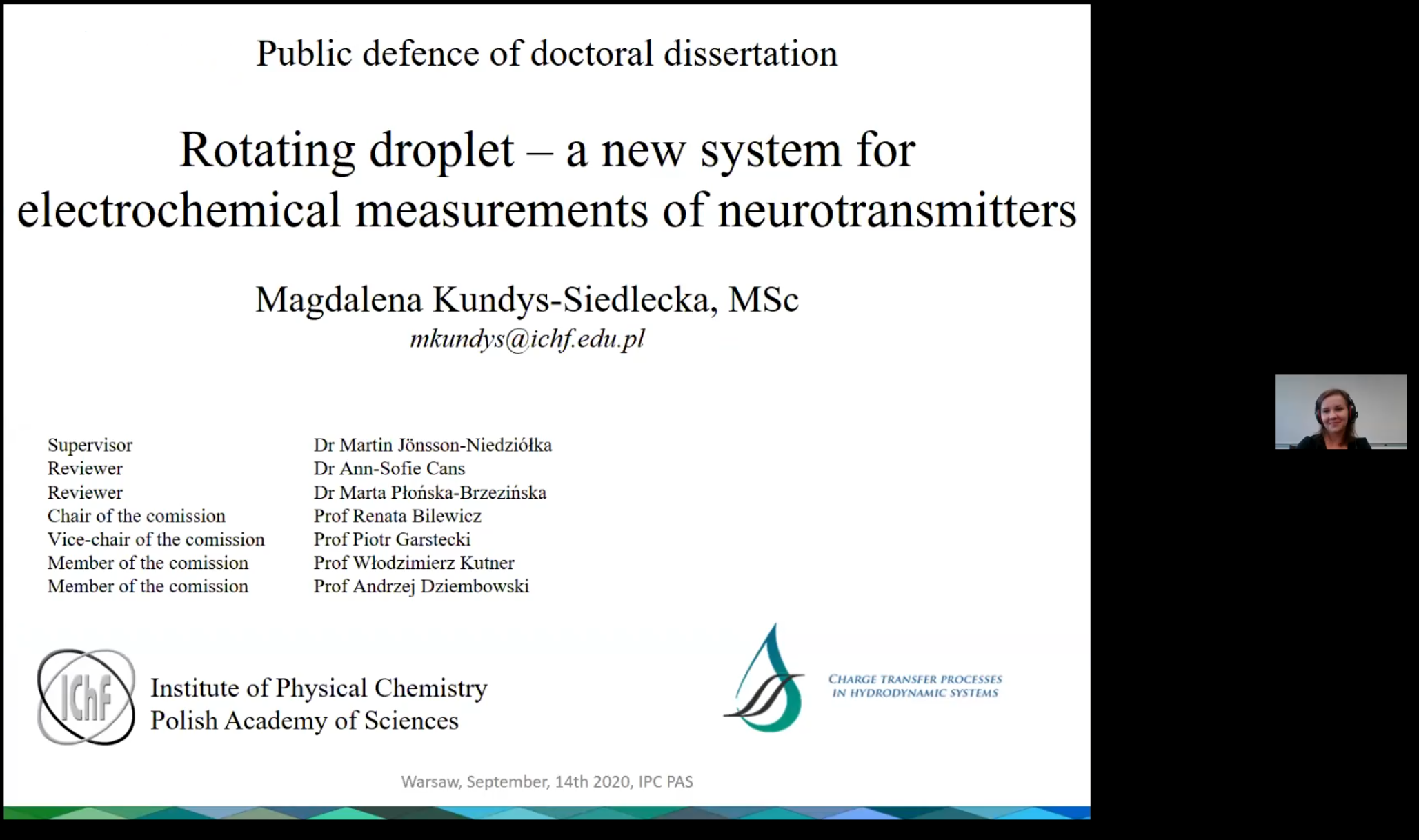 At the end of the almost three hours long session the PhD committee, chaired by Prof. Renata Bilewicz from Warsaw University decided unanimously that the Scientific Council should award her a the PhD title. The reviewers, Dr Marta Płońska-Brzesińska from the Medical University of Białystok and Dr Ann-Sofie Cans from Chalmers University of Technology in Göteborg, Sweden, also wanted the thesis to be awarded with distinction, a wish the committee shared.
In a way, Magdalena's defence is the end of an era. She is the last of original group members and was working with Martin for over nine years, from her bachelor thesis, via her master's, through to the PhD. A few pictures from these years can be seen below.