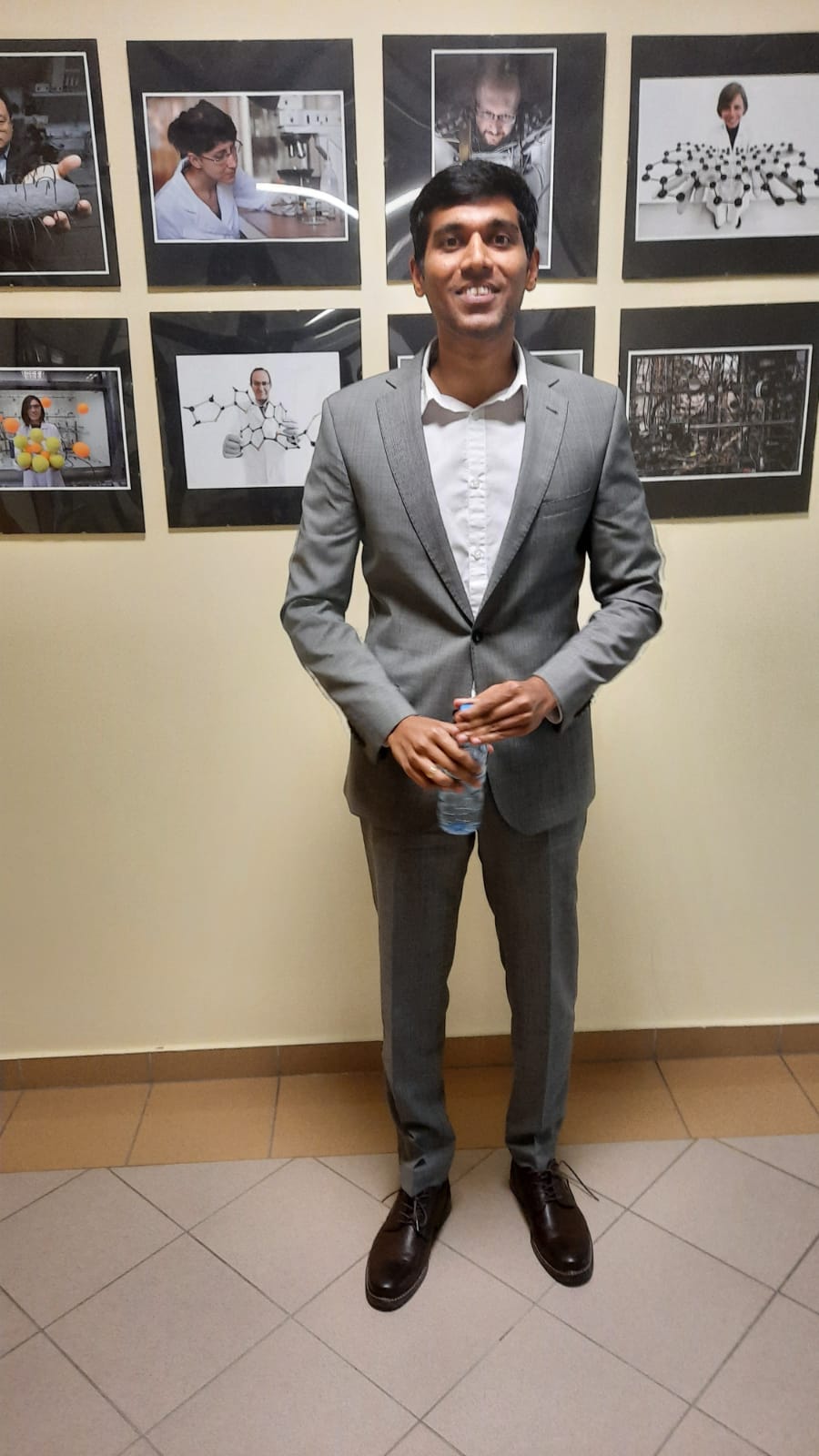 A huge congratulation to Vishwa, who passed his PhD defence on Monday. His defence was the second this month from our group and also took place online over Zoom. Despite some technical issues the defence was over in little over two hours and then the chairman of the committee announces that the committee had accepted the defence and recommended the scientific council to award Vishwanath with his PhD.
Overall the reviewers, Prof Zbigniew Stojek from Warsaw University and Dr Łukasz Górski from Warsaw University of Technology, were very positive to the thesis and Vishwa did a very good job answering their remarks.
After the defence we gathered, in what has almost become a COVID-tradition, on the outside for pizza and some wine to celebrate!
If Magdalena finishing her PhD represented the end of an era, then Vishwanath is the start of a new one. He is the first doctor from the group that was not here when we started. I hope his successful defence will show the path to the future both for him and us!
Vishwanath's thesis can be found here.