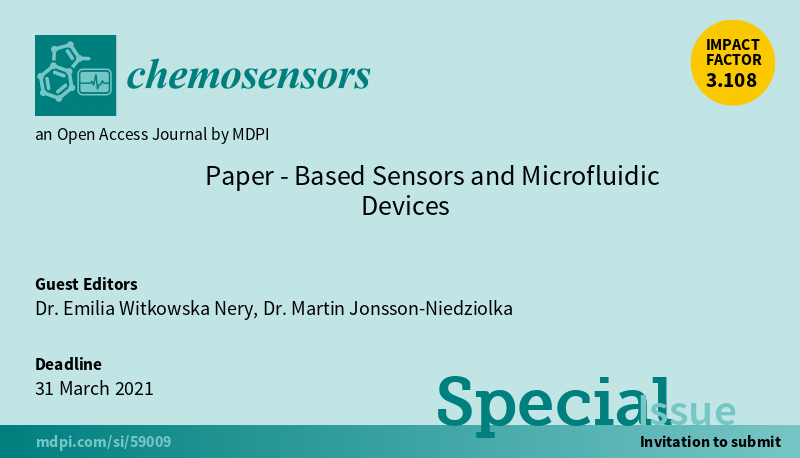 Emila and Martin are guest-editing a special issue of Chemosensors focussed on "Paper-Based Sensors and Microfluidic Devices". This is of course due to Emilia's expertise in the field, but maybe also because of the review we recently wrote in ChemElectroChem.
The special issue already has its own web address and we hope that as many articles as possible can be published. We also would like to especially welcome paper-based devices that can be used in educational settings as alternative, or even improvement over, traditional equipment that might not be available in all student labs.
If you are interested in publishing in this issue, please visit the site for more information or contact Emilia or Martin to know more.
The deadline for submission is 31 March 2021. It is not obligatory to wait until the last moment!