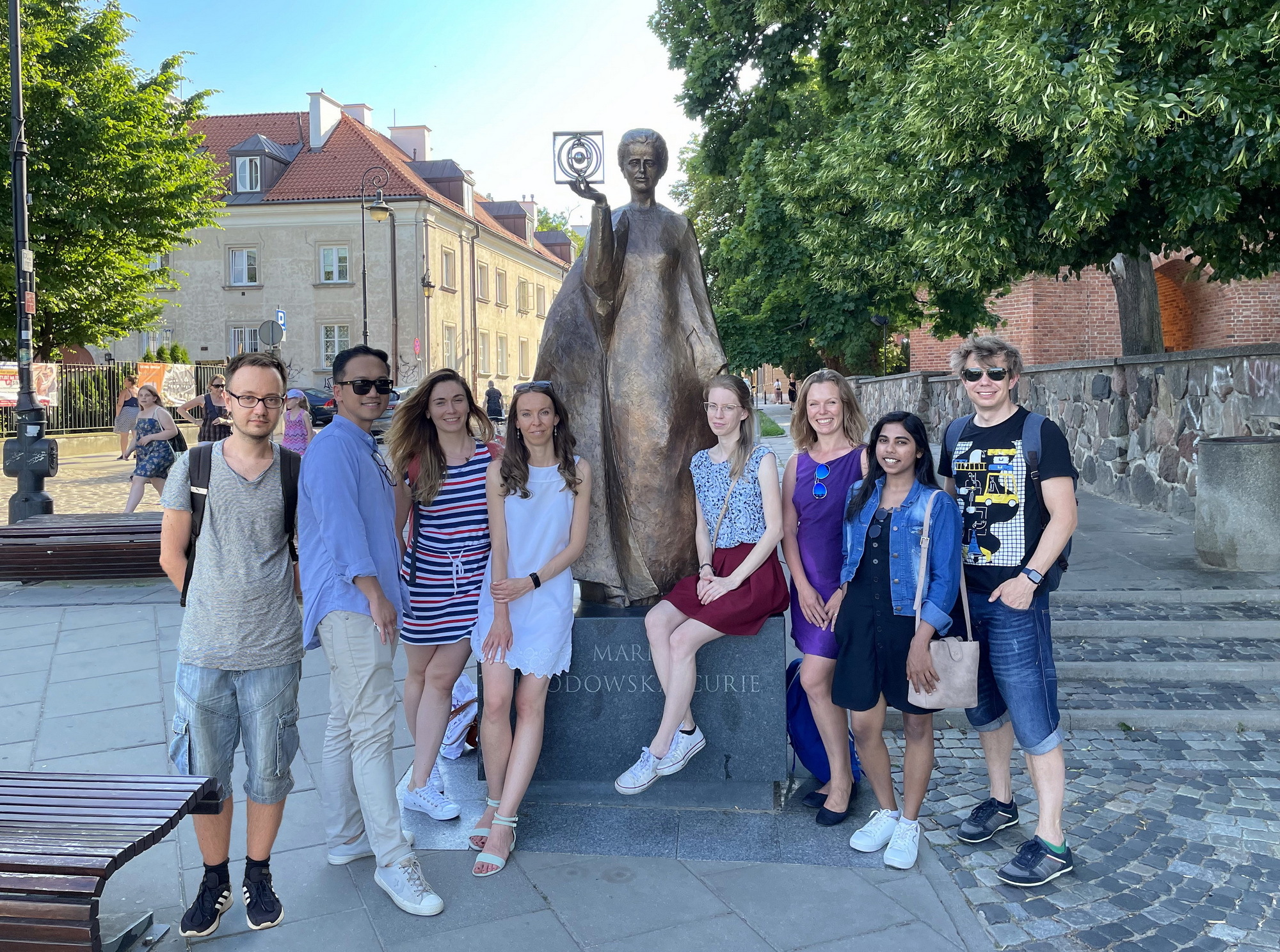 Finally we have a new group picture, this time together with Maria Skłodowska-Curie! Only two people were left from the previous picture, so an update was sorely needed. We also managed to combine the photo session with a much needed beer to cool down. The first time we've had a social meeting since before the pandemic started.
Unfortunately our two master-students were missing from the photo. Guess we just need to go out for drinks again 🙂
More and older picture in our group picture gallery.