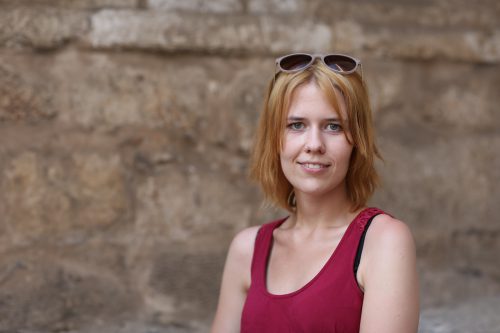 One of the two students recruited to our Sonata Bis project, Marta Podrażka, just started working with us. Marta finished her studies in chemistry at Warsaw university and wrote her master thesis under the supervision of Prof. Barbara Pałys. Her thesis concerned electrochemical deposition of gold nanoparticles on ITO and electroreduction of graphene oxide to coat the particles. This was then investigated using infrared and Raman spectroscopy.
In our group Marta will work on investigations of ion transfer between immiscible liquids and see how it is affected by various hydrodynamic conditions.
We all welcome Marta and hope she will feel welcome in the group.