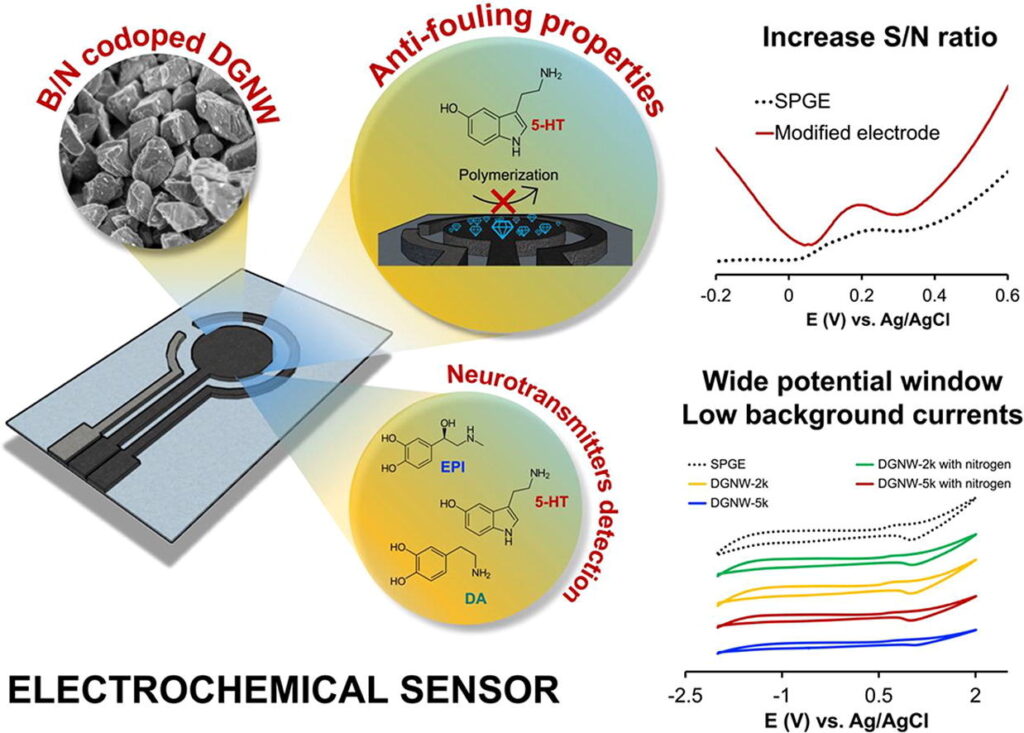 Recently another paper1 was published in collaboration with our UpTurn partners from Gdańsk University of Technology. Meen was investigating novel carbon materials from the Bogdanowicz group to be used for detection of serotonin. We have previously tested several different types of carbon materials for neurotransmitter detection2,3,4,5 and these particles from diamond and graphene-like nanowalls doped with boron and nitrogen looked promising.
Making her own screen-printed electrodes (SPE), Meen first tried different ways of depositing the carbon nanomaterial onto her SPEs and then went on to compare different versions of the carbon particles, prepared using plasma-enhanced CVD under different conditions. In the end the most highly doped material turned out to be better. The detection limit was relatively good, in comparison with other publications in the literature, but more importantly, the diamond-graphene nanowalls are quite resistant to fouling.
The DGNWs were thoroughly characterised and now we hope that we can place them as another tool in our expanding carbon material toolbox.
---